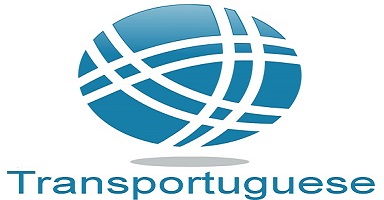 USA
TOLL FREE 1.866.597.5526
Brazil
Salvador, Bahia: (55.71) 4062.8576

Argentina
Buenos Aires: (54.9.11) (15) 6372.6069

Professional Portuguese Translation Solution
Transportuguese is a division of Transpanish, a translation agency with more than a decade in the business. We translate from Portuguese to English, Portuguese to Spanish, English to Portuguese and Spanish to Portuguese. Transportuguese provides top quality Euroepan and Brazilian Portuguese Translation services at convenient fees. We also offer services such as editing, proofreading, and Desktop Publishing (DTP).

Portuguese Translators
Our professional translators have experience in delivering the best quality in all type of translations. With Transportuguese, your documents will be translated accurately and by native speakers of the target language.

Affordable Rates
Our services prices are reduced to a minimum thanks to our network of freelance translators and an internet-based structure. Therefore, we can offer our translations at fees which are currently amongst the lowest in the translation market.

Reasons to Choose our Portuguese Translation Services