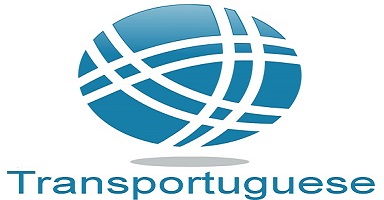 USA
TOLL FREE 1.866.597.5526
Brazil
Salvador, Bahia: (55.71) 4062.8576

Argentina
Buenos Aires: (54.9.11) (15) 6372.6069

About TransPortuguese
TransPortuguese is a division of Transpanish, a translation company with more than 10 years in the translation business.  We provide translation services in English, Spanish and Portuguese to all type of clients enhancing their ability to compete in global markets.
Our translation agency serves clients from all over the world including Fortune 500 companies, government agencies, multinational and nonprofit organizations in almost every major industry.
The company owes its success to its team of highly-skilled professional English, Spanish and Portuguese Translators that is always willing to walk that extra mile for our customers. We work with sworn and certified translators that have translated millions of words. Our network of translators is associated with service excellence, high quality translations and outstanding value.
We are an active member of the American Translators Association and we sponsor English-Spanish-Translation.Info, a website dedicated to helping translation buyers and professional translators.
Apart from our renowned Translations Blogs in English and Spanish related to languages, translations and US Hispanics, we have created a Blog focused on the Portuguese language. We aim to provide informative posts that help our clients to make an educated decision when choosing a Portuguese Translation Provider, as well as valuable information for Portuguese translators, linguists and learners.
The following are some of the fields we cover:
Join us on Facebook and Twitter!