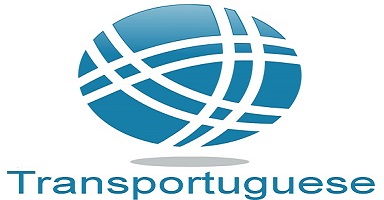 USA
TOLL FREE 1.866.597.5526
Brazil
Salvador, Bahia: (55.71) 4062.8576

Argentina
Buenos Aires: (54.9.11) (15) 6372.6069

Legal Portuguese Translation
Legal documents, even in your own language, can be mystifying and foreign-sounding. In fact, the terminology used in legal documents is so complex and specific that laypeople often cannot understand legal texts. Add the additional layer of needing your legal documents translated to Portuguese, English or Spanish and you need to ensure that you choose the right translation agency. TransPortuguese can provide you with a legal translation that is accurate and faithful to the original.
Whether you need a Portuguese Translation of foreign trade laws for your import-export business or your birth and marriage certificates translated into English for a U.S. Visa, TransPortuguese can assign a legal translator for your specific translation needs.
We understand that anything to do with the legal system, either in the U.S. or abroad, can be daunting and stressful. By working with us, you will ensure that your legal documents are well-translated and that the translation process is well-managed, affordable, and streamlined. .
Experienced Legal Translators
At TransPortuguese, we pride ourselves on matching the expertise of our translators to the document you need translated. Our legal translators have the specific subject-matter and vocabulary knowledge to provide you with accurate and appropriate Portuguese legal translations.
Our translators have a wealth of experience in translating complicated and challenging legal documents into Portuguese, English or Spanish. They are experts in their subject matter so your legal documents will always be translated by those who not only understand the vocabulary within the documents, but also the concepts within, providing you with the highest quality legal translation.
Each member of our translating team is a native speaker of his or her target language with a deep knowledge of legal terminology as well as the legal framework of the document's country of origin. Whether you need an English legal translation of a Brazilian document or a Portuguese legal translation of an American document, you can be sure that our translators keep an eye on the details and nuances of the country from which the document came.
Confidentiality and security are of paramount importance to TransPortuguese's legal translators. We respect attorney-client privilege as much as lawyers do and hold ourselves to the same standard of confidentiality.

Legal documents we translate
Below is a list of some of the legal documents we can translate for you:
Contracts

Certified Translation

Intellectual property and patents

Annual reports

Licenses

Legal disclaimers

Confidentiality agreements

Affidavits

Regulations and laws

Arbitrations

Litigations

Registration documents

Legal Marketing