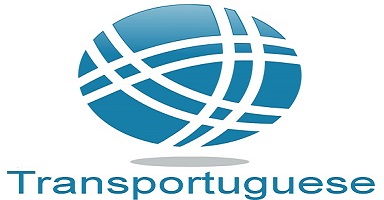 USA
TOLL FREE 1.866.597.5526
Brazil
Salvador, Bahia: (55.71) 4062.8576

Argentina
Buenos Aires: (54.9.11) (15) 6372.6069

Brazilian Economy
Characterized by large and well-developed agricultural, mining, manufacturing, and service sectors, Brazil is positioning itself as one of the economic powerhouses of Latin America.
Over the last two decades, Brazil has steadily grown and positioned itself as one of the economic powerhouses of Latin America. The country's massive size, economic diversity, stable government, and wealth of natural resources attract foreign investment and confidence from developed nations around the globe. With a Gross Domestic Product (GDP) of $1.8 trillion (2010), Brazil currently has the eighth largest economy in the world surpassing Spain and Canada.

Brazilian Real
The real (symbol R$), Brazil's currency, has been in use since 1994. The government introduced the modern real as part of a significant monetary reform package with the goal to end thirty years of runaway inflation. Initially the real was pegged at an exchange rate of 1:1 with the U.S. dollar; however, the currency later suffered a devaluation to a rate of about 2:1 in 1999, and then 4:1 in 2002. The currency has since recovered and stabilized, with exchange rates hovering around 2:1 since 2006.
Commodities and natural resources
Brazil supplies the world with commodities and natural resources such as lumber and petrochemicals. Extensive deposits of iron, manganese, nickel, tin, uranium, bauxite, beryllium, copper, lead, tungsten, zinc, gold, and other minerals are important sources of industrial raw materials and account for a significant portion of export earnings. Newly discovered offshore oil deposits further brighten the country's prospects going forward.
Brazil's industries
Brazil's economic policies generally favor foreign investment. In fact, Brazil is the largest recipient of foreign direct investment in Latin America, with the United States as the top foreign investor.
The country boasts one of the most advanced industrial sectors in all of Latin America. Industrial operations account for one-third of the nation's GDP, with a diverse manufacturing base that includes automobiles and parts, machinery and equipment, shoes, textiles, cement, computers, aircraft, and consumer durables.
Brazil's sophisticated and diverse services industry includes sectors such as telecommunications, energy, banking, commerce, and information technology. Brazil also prides itself on being a leader in science and technology in South America. In fields such as biofuels, agricultural research, deep-sea oil exploration, and remote sensing, Brazil enjoys international recognition for its scientific contributions.
The country has also emerged as a leader in IT outsourcing in Latin America. Close time zones, physical proximity to the U.S., cultural compatibility, and cost savings on labor all make Brazil very attractive to companies looking to outsource tasks such as web design and programming.
The agricultural sector
Brazil's economy also relies heavily upon the agricultural sector, which is key to the country's economic growth and foreign trade prospects. Agriculture accounts for about 5.8% of the country's GDP and 36% of its exports. In 2008, Brazil posted a positive agricultural trade balance of $60 billion. Brazil lays claim to the top spot in the world's production of sugarcane, coffee, and tropical fruits, and with 170 million head of cattle, it's home to the world's largest commercial herd. Brazil also produces a significant amount of soybeans (just behind the U.S.), corn, tobacco, cocoa, and cotton.
Vulnerabilities
On the strength of its economy and sound, long-term fiscal and monetary policies, Brazil is the first Latin American country to emerge from the global economic crisis, but despite Brazil's significant economic gains, the country still faces considerable economic vulnerabilities: a large tax burden, unequal income distribution, and onerous regulations for private corporations. In addition, the global recession has interfered with President Luiz Inácio Lula da Silva's efforts to hasten economic expansion.
Although innovative social programs implemented in recent years have served to level the playing field somewhat, like many Latin American countries, Brazil still suffers from a great disparity between the rich and the poor. Vast regional differences exist, particularly in regard to health, infant mortality and nutrition indicators, with the richer South and Southeast faring much better than the less prosperous North and Northeastern regions.
The World Cup and Olympics Games
The country's recent economic prosperity has garnered it two enormous opportunities to take the world stage; World Cup soccer comes to Rio de Janeiro in 2014, and the Olympics Games follow two years later.  With three other strong contenders vying for the event – Chicago, Madrid and Toyko – it was quite a coup for Rio de Janeiro to be selected as the site of the Olympics. The Olympic Committee's choice to give the Games to Rio represents the first time the Olympics will be held in South America.
Rio de Janeiro, with a population of close to 6 million people, has earmarked $14.4 billion to prepare for the Olympics. The city must make significant improvements to infrastructure including public transportation, electricity, water and sewer systems before it can proclaim itself ready to receive the hordes of athletes, press and visitors that will arrive for the Games.
Prediction of Brazilian economy

It is estimated that the Brazilian economy could catapult itself to the number five spot in the world within fifteen years if the country continues on its current trajectory. The president plans to channel this projected growth into a set of social initiatives to promote education, reduce poverty, and strengthen technology. If Brazil manages to lift more of its population into the middle class, encourage more citizens to pursue a college education, and promote increased participation in technical schools, Brazil will not only be the fifth largest economy in terms of GDP but also a stronger country overall.
Articles
Origin of the word Brazil - Differences between Portuguese and Spanish - Why consider Portuguese Translation?